Free meals in kindergarten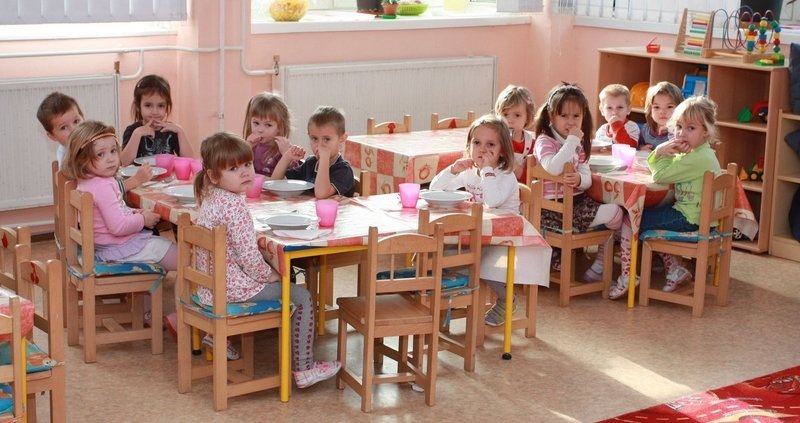 Excerpt
The local municipality of a district of Budapest has a mixed, general working class and lower middle-class population of Roma and non-Roma. Before the programme started, more than 30% of Roma students failed within their primary education. Over 10% of Roma students did not finish 8th grade, the end of primary education by the end of the compulsory schooling age of 18. The goal was to make kindergarten more attractive for these children to lay a solid foundation for their later formal education as well as to help parents be more positive towards education. The ultimate goal of the programme is preventing early school drop-outs and helping students to have an aptitude for learning. The programme was aimed at 3-6 year-old children living in the district. The local municipality offered free meals 3 times a day at kindergarten for every child older than 3 years - regardless of their parents' income level or social background. As a result nearly all Roma children, especially those who struggled financially – generally educated at home before compulsory schooling age – enrolled and attended kindergarten.
Narrative, origins and objectives of the initiative
What kind of project is this? Please give a short description (summary) of it.
The programme was aimed at 3-6 year-old children living in the district. The local municipality offered free meals 3 times a day at kindergarten for every child older than 3 years - regardless of their parents' income level or social background. As a result nearly all Roma children, especially those who struggled financially – generally educated at home before compulsory schooling age – enrolled and attended kindergarten.
When introducing the programme the kindergarten teachers received special training and were strongly advised to encourage parents (in most cases mothers) to engage in conversation when dropping off or fetching their children and, in the framework of handicrafts afternoons with parents, to talk about the day-to-day activities of their children in kindergarten. They were also encouraged to talk about kindergarten. That made it possible to introduce those with problematic background to a number of important issues from personal hygiene, the importance of a daily routine, and the importance of reading and singing to children. Parents were also encouraged to go to the teachers if they needed advise.
It resulted in a better level of socialisation among children of problematic families and also offered a good experience for parents who had very bad experiences with teachers when they were in school. It was also a parent-education exercise resulting in under-educated parents understanding more what teachers wanted to communicate to them, giving them the courage to ask questions.
Please tell us why, in general, this project is considered a successful one?
The children who were between 3 and 6 years old between 1999 and 2002 are currently between 15 and 21 years old. For these generations there is nearly no drop-out and the percentage of those who fail is less than 5%, a very significant improvement. The majority, over 90% of these children – while about 1/5th of them were determined not to even enter into secondary education – are either in secondary education or they have already finished it.
And why would you consider it a grass-roots initiative?
It was the initiative of a local municipality
What challenges needed to be solved in this project?
Convince local municipality representatives to
make the necessary budget available
train kindergarten teachers
Is this initiative based on any particular theoretical framework? Which one?
No
(Appendix) Is your intervention standing on its own or is it a part of a bigger and more holistic approach?
It was part of a broader action to make the district more attractive to families with children, especially by offering better education services and other opportunities for children (e.g. playgrounds, sport facilities)
Please describe the group(s) intended as beneficiaries of this initiative
Why has this group (have these groups) been chosen?
Roma children in Hungary are much more likely to be forced to repeat years and also to leave school without any qualifications. Previous experience of primary school teachers showed that very often this is more a result of a lack of social skills and being able to blend in with local school communities.
Could you please tell us something about the relative size of the (of each) target group, within the school/university population, region and/or country?
Hungary has a growing Roma population that has doubled in numbers since 1987 and it currently is 8.8% of the total population. The country has no other size-able minority or migrant group.
Which social characteristics are taken into account and what is the geographical area covered?
Social characteristics: In Roma families the mother-child relationship is usually very close; fathers don't participate too much in bringing up children, especially small ones. Mothers are more likely to stay at home. In this municipality a majority of families eligible to receive aid were Roma, meaning that there is a much higher chance of Roma children living in poverty than others. Parents generally have a much lower level of education than the general population and more difficulties communicating with schools. A very small percentage of Roma children go to general secondary schools as preparation for higher education and their participation in HE is nearly non-existent.
Geographical area: a small district of the capital where kindergartens are within walking distance for the entire population. It is a densely populated area with little vegetation and only a few playgrounds. People live in blocks of flats, mostly in open corridor houses.
On which level is the project implemented?
On local municipality level.
Please describe the political and socio-economic factors that you believe have been important enablers for your initiative
Did the initiative have political support?
Yes, it was supported by the local Social Democrats. However, when the same Social Democrats became a governing party and the initiative was proposed as a national initiative, it was not supported, and even on local municipality level it was finished.
How did it fit with local, regional or national policies?
There have been Roma inclusion strategies in place as well as different government initiatives to increase participation in formal early childhood education.
Who are the stakeholders supporting the initiative?
Local municipality, local Roma self-government, school heads, kindergarten teachers, parents
Are there particular demographic changes present that are influencing the project?
There was a general aging of the local population and there has been a push for policies that makes the district more attractive for families with children, with a clear wish that it should also be majority families. This forced the municipality to ensure that most of the schools in the district are attractive with good results. At the same time the then local government had the primary goal of giving more support to Roma families.
What is the institutional strategy and culture of the (educational) organization?
The general strategy was to support the preparation of children for school by ensuring a balance of play, learning, social skills, cognitive skills and other soft skills. It was done in close cooperation with the families, kindergartens having a fully open doors policy all day long, except during nap time.
To what extent does the initiative have an influence on institutional policy (or potential influence) of the (educational) organization?
On the one hand it made the institutions focus more on parents, on the other hand an increasing number of children with lower than average social skills needed a more inclusive focus from institutions.
(Appendix) Is there public support for your initiative and the issue it addresses?
It helped decreasing intolerance by the majority towards Roma in the general local population and Roma children and their parents engaging in kindergarten and their activities. Public support was basically limited to this programme ensuring that Roma children perform better in school later on.
(Appendix) What other factors do you think have been important for the success of this initiative?
Strong wish and support from leadership; appropriate teacher training
Please describe the overall initiative design and the methods and tools used to reach the goals
Please describe the specific activities carried out.
The local mayor publicly announced the introduction of a programme to support educational inclusion of all local children.
Number of places in local kindergarten was increased.
Free meals were offered in kindergarten to all children without having to prove they were eligible to receive financial support. Meals were free as long as the child attended. Parents had to inform the teacher before 9 am on a given day when the child was not going to attend, due to illness or any other reason.
Kindergarten heads were invited on a regular basis to have a face-to-face meeting with the mayor and his supporting team in a friendly environment.
Kindergarten teachers were offered to attend in-service training and continuous mentoring-type support for inclusion.
Kindergartens offered an open doors policy and parents were welcome to spend time in the classroom to see what their children were doing. They were also encouraged to trust kindergarten teachers to ask questions and engage in conversations.
Special emphasis was given to the full inclusion of all children in kindergarten life.
Special events were organized for parents with children in kindergarten to both participate and to see their children performing in sport activities, etc.
What were the key roles (teacher, student, management team etc.) within the project?
Local municipality committing to ensure the financial framework and incentives
Kindergarten heads leading and managing the initiative
Kindergarten teachers acquiring and executing the necessary skills and competences
All parents engaging with each other
Schools cooperating with kindergartens to have a common understanding of the necessary skills to start and thrive in school
What ideas, tools, theories, models, methodology (etc.) have been used to reach the goals?
Existing teacher training material on working with Roma families.
What are the final revenues of the project?
Less children had to repeat a year during their general schooling, and those who had to repeat multiple times became scarce. The early school leaving rate in this age cohort was close to zero, much more children were able to write the 'matura' exam that offers entry to higher education. As a side effect, early pregnancies also decreased.
Competence measurements showed a general increase of outcomes for the whole district and local schools became more popular, also triggering families moving into the area.
Please describe if your project ensured its sustainability
If so, how did you ensure the short-term impact of the project?
Local municipality budget provisions were ensured for the meals and the teacher training.
And how did you ensure the long-term impact of the project?
The long-term impact was ensured by the activities themselves, but after a change of political will it was not sustained any more.
Has your project been replicated elsewhere?
Not that we know of
Please tell us about the resources used in this initiative
What was the budget for the initiative?
Data not available
How much did the initiative depend on volunteers?
It did not
How were the costs perceived by the public/the sector/other stakeholders?
It was well received as it was a general provision
To what extent did the initiative achieve its objectives?
Please describe the evidence to support the success of your initiative.
We have the unfortunate situation of having a 'control group' of those who did not receive these services and the results clearly show that:
those children who were part of the programme, as well as their parents, were way ahead of their peers from a similar socio-economic background
as a result of educating the parents, children from these families who did not benefit from the service themselves still had better results and better chances later on, but had some more problems (e.g. behaviour and results in school) than those who were part of the programme
the rate of school failure and the number of children having to repeat a year or even more increased back to the original level for those families where neither the children nor the parents received this kind of education
even the number of early pregnancies decreased substantially among 14-18 year-olds
Did the intervention lead to any unintended (positive) outcomes?
Its inclusive approaches attracted other groups such as migrants, and it resulted a heterogeneity experience for all children coming from other countries
What indicators (quantitative and qualitative) have you measured to demonstrate success?
participation in kindergarten
regular attendance
early school leaving
school failure and repeating a year
number of early pregnancies
(Appendix) How did you evaluate/monitor this intervention?
enrolment in kindergarten was monitored
regularity of kindergarten attendance was monitored
later school results were clear evidence
https://multinclude.eu/wp-content/uploads/sites/23/2019/02/kindergarten-meal.jpg
533
800
Eszter Salamon
https://multinclude.eu/wp-content/uploads/sites/23/2019/04/multinclude-za-fb-300x69.png
Eszter Salamon
2019-02-06 14:16:58
2019-03-04 18:48:04
Free meals in kindergarten