If we think about our childhood, we may remember that there were some words that we could not use in certain places or say to someone. This could be difficult because, as a child at first, we would not understand why it was wrong or why people around us would use the words. We all use words that at first may seem innocent but can have a different impact when we use them.
In our daily life it will always be a difficult choice, which words to use or not in conversations when approaching someone. Yet, we can steer ourselves in the language we use to express our ideas, stories and questions correctly to another person or group.
I also experienced this dilemma and at times still find it challenging to make the right word choice. If I look back at my own learning process, step by step it became easier for me to make this daily consideration. First, it is important to accept that it is okay to make mistakes and that this is part of the process to change our language. What helped me was asking students and other teachers for opinions, who were engaged in subjects regarding diversity and inclusion. This gave me the opportunity to expand my knowledge and terminology within these subjects. When I look at diversity and inclusion, I see that it is a continuous process of learning and becoming conscious. As a teacher, I have noticed that within these subjects, knowledge and terminology can make a difference to the students I have worked with, feel at home at the university. Using various sources and role models can help making education more representative for different groups of students.
The most efficient way to learn was to ask people open questions about their feelings when in conversation. As a result, there was room for me to make mistakes and learn together with the students. It helped me to start conversations with students and teachers about certain word choices. This would led to discussions in class and gave us the opportunity to learn from each other. Also, books and articles can be an asset to expand our vocabulary within the subject 'diversity and inclusion'. Certain books and articles helped me to acquire more knowledge and to learn new terminology. Books like 'White innocence', 'Hallo Witte mensen' and 'Everyday Racism' are examples.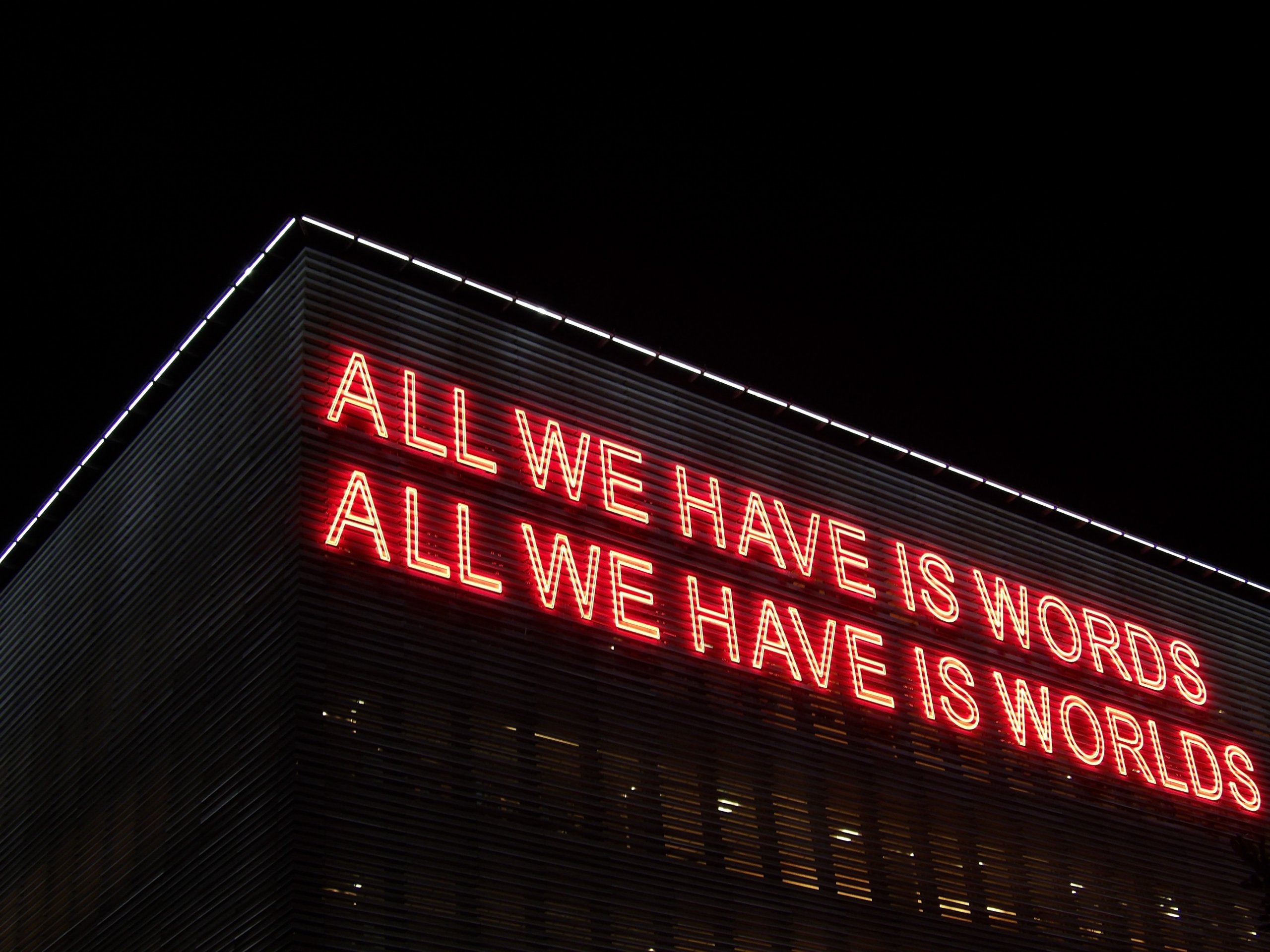 To make this learning process possible it is key to have a particular atmosphere within the classroom or project group. We focused on creating a space where the student's voice is heard and reflected in various projects that we organize for students by students. These projects contribute, as I already mentioned, to the development and sense of belonging of the students. There is a form of mutual learning between the students, teachers, project coordinators and other professionals in the projects that we organize. Within this process I noticed that if someone uses an 'unpleasant word', this influences the process of development of the different people involved and results in division among participants. This gave me the insight that language certainly has a big influence when talking about diversity and inclusion, especially in education.
As teachers our language choice can make a big difference in the sense of belonging of students within the institution. In this way we can bring students and teachers closer to each other and ensure that they experience a feeling of being seen and heard. This certainly is a challenge in creating an inclusive environment within higher education, but together we can make the first step.
Language Matters!

by Fabienne Batista Morais
______________________________________________________________________
This story is part of Multinclude Inclusion Stories about how equity is implemented in different educational environments across the globe. This work is licensed under a Creative Commons Attribution-NonCommercial-NoDerivatives 4.0 International License.
The author is project coordinator at SESI, Community Center at the Amsterdam University of Applied Sciences.