Supporting school students is truly enriching
I study mathematics and chemistry to obtain a teaching degree. What is most exciting about my studies? Besides the content of the subjects, I especially enjoy working with the school students. Of course, this should also be part of the studies, which is why each teaching subject includes practical training at school. Some of you may know this feeling: Once you have registered for a school placement, you begin to hope for a place at a school. When my fellow students called me and told me that they had been accepted, it had a bittersweet taste, because I realized that I would probably not get a place this year. Soon after, I received an e-mail that confirmed my fears. However, there was a glimmer of hope: The alternative to teaching practice at school is called UniClub.


I had never heard of it before and was both excited and relieved.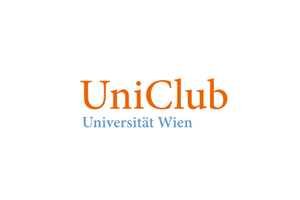 UniClub is a free offer for young people whose first language is not German. At the LernClub, young people receive support in different areas, ranging from complicated homework assignments to preparations for presentations. Students completing the practical part of the master's programme in teacher education design the Intensive-Clubs for individual subjects. I did not get a place at a school, but instead had the opportunity to gain new and exciting experiences. I was looking forward to this opportunity with great joy, simply because of the warm atmosphere in the UniClub.

I had just started working at UniClub, when COVID-19 interfered with our plans. However, UniClub adapted to the new situation and we were able to provide support from home. In the beginning, the change to teaching via Skype and similar tools was challenging, but by now my teenagers and I have become a well-rehearsed team. The weekly lessons with these inquisitive young people were a truly enriching experience, especially during the lock-down. In addition, the UniClub was an important support service for many school students, in particular at a time when schools were closed.
I could really make a difference by sharing my knowledge. I would not want to miss the UniClub experience, because – even more than at school – the interpersonal aspect is in the foreground.  UniClub is much more than just "an alternative" for me.
by Angelika Singer
The UniClub accompanies young people with experience of flight or migration on their way to their secondary-school leaving certificate. Find out how you can support the UniClub at: https://uniclub.at
Link to the original text in German: https://blog.univie.ac.at/schuelerinnen-zu-unterstuetzen-ist-eine-echte-bereicherung/
______________________________________________________________________
This story is part of Multinclude Inclusion Stories about how equity is implemented in different educational environments across the globe. This work is licensed under a Creative Commons Attribution-NonCommercial-NoDerivatives 4.0 International License.
Author is studying mathematics and chemistry to obtain a teaching degree at the University of Vienna.