Austria COVID-19 education response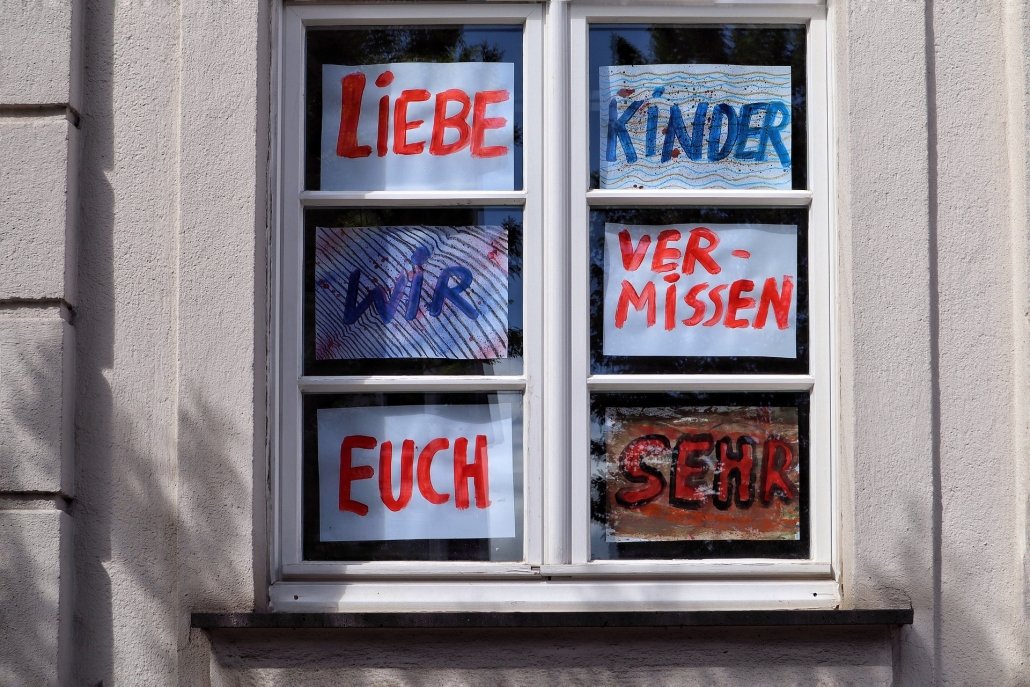 Schools have been closed since March 16th and expected to partially open end of May, starting with the graduate classes and the primary schools. School closures were only announced a few days before, so schools had little time to prepare. After school closure, lessons took place in a weakened form and most interaction is shifted to online classes and remote teaching. Teachers and headmasters fulfil their official duties and pupils of the primary and lower secondary level, who do not have the possibility of care at home, are cared for at the school location. On the advice of the Minister of Education, teachers should not teach new teaching content during the current school closures, but should only repeat and consolidate what has already been learned or taught – in order to avoid leaving behind those without the opportunity of sufficient parental support or technical equipment at home.
At hotspot schools in Vienna, Lower Austria and Upper Austria, up to one fifth of the pupils are not even accessible to teachers at all, according to a survey by the educational network "Teach for Austria". Many young people lack the necessary hardware and the correct handling of different e-learning platforms as well as support from parents or other carers. Notably in the beginning, there was a huge variety of different tools and platforms uses by teachers even in the same class, but there are attempts to avoid such clutter the longer school closure is ongoing.
The Austrian Government has provided approx. 12.000 computers and tablets for those pupils do not have a PC or laptop at home, according to a needs assessment by the Ministry of Education. However, the measure is aimed at federal students only and school under the authority of the provinces don't have this opportunity. The ministry has provided equipment on loan for these pupils from the beginning of May and budget funds of up to 5,5 million EUR will be used for this purpose. The equipment will be loaned out until the end of the year.
There is a wide range of support material and practical tips how parents could actually support home schooling and how their role could be, as well as partial evidence about how parents are perceiving the situation from their perspective. Needless to say that distance learning which shall take place in private homes and families has put a massive additional effort and responsibility on the parents, who are challenged by working home office at the same time or maintain their professional obligation under other difficulties.
Lessons for school leaving classes ("Matura") started on May 4th 2020, after which Matura students will receive three weeks of targeted preparation at the schools. In general, the "Matura" consists of a written part and an oral part of the exam. Whereas the written part is intended to begin on 25 May 2020, despite the problems which are evident in face of the short time for preparation, the oral part will be waived this year for exceptional reasons, unless a candidate wishes to be orally examined in one or more subjects (option model). The written Matura papers will only be carried out in three examination areas, whereas the overall performance of the last school year will be included in the assessment, which is not the case normally. This means that the effort during the last term is rewarded and grades of the school-leaving certificate are not depending on one single examination.
At the same time as for the school leaving classes, vocational schools and colleges will resume school teaching. In vocational training, training that includes special lab or workshop activities can be replaced by specially organised distance learning offers if they would be fully missed elsewise. If necessary, practical lessons are postponed until the summer holidays or in the next academic year. As vocational training and apprenticeship is arranged in shared responsibility between vocational schools and businesses, notably for the practical parts, the actual implementation of supplementary training will be in coordination with the business sector, but the apprenticeship year can be completed in any case. If necessary, examinations will be arranged online or in vocational schools for individual cases, the latter in compliance with the hygiene regulations.
After school leaving classes and vocational schools and colleges, teaching in compulsory education (primary and lower secondary grades, May 18th 2020) and on upper secondary level (June 3rd 2020) will resume step by step. As a basic principle across all grades, teaching shall be in split groups and alternating study plans with elements of home lessons and school lessons in order to support social distancing in schools as much as possible. Hygiene regulations, including the wearing of masks in school areas outside classroom, need to be strictly obeyed. In face of the current situation, national lesson plans should be kept flexible and the focus should rather be on concluding the term and preparing for the next grades, rather than teaching new subjects by all means. New content and pace of teaching shall be reduced for the time remaining in order to rather allow, by contract, for a better consolidation of what has been acquired already and for an enhanced deployment of individualized and self-directed forms of learning. Pupils who belong to a risk group continue to be supervised via distance learning if their parents wish to have this so.
For the university sector, all teaching was suspended and switched to virtual teaching/distance learning/home learning in the week between March 9th and March 16th 2020. The examinations are currently held online or on location in compliance with the hygienic rules of conduct, as far as this is reasonable due to the local situation – or will be postponed. University sports have been temporarily suspended, the reading rooms of the university libraries have been closed and events have either been cancelled or postponed, taking into account the relevant decree of the Federal Ministry of Social Affairs, Health, Care and Consumer Protection. Unless specifically instructed to maintain it, most academic research came to a still-stand as well, based on decisions made by the university managements, however there was no general advice by the government.
For the university sector, this step-by-step plan means that teaching will continue to be implemented as distance learning for the time being, that the possibilities for holding examinations, for example via video conferences, will be exhausted and that research will be continued – as far as the local situation allows. There will be no kind of academic events or conferences, also in accordance with the general legal situation and in any case, the necessary rules of conduct also apply in the university sector (keeping distance, limiting the number of persons, mouth and nose protection, etc.). From the beginning of May, operations at universities are to be gradually ramped up again. The Federal Ministry of Education, Science and Research has issued uniform recommendations for all universities. However, the individual institutions are free to adapt their specific procedures to the specific local conditions.
Representing the biggest full university in Austria and in the German speaking countries, the University of Vienna has now officially extended home learning until June 30th 2020 – this implies that there will be hardly any face to face lessons in the current term any more. After Easter at the latest, home learning should be implemented in all courses by all lecturers. However, there are no standardized guidelines for the implementation of distance learning at academic level. It is up to the lecturers themselves which technical tools and methods they use. The Centre for Teaching and Learning of the University of Vienna provides a guide and list of tools for the implementation of home learning on their homepage.
There is currently no overview of teachers' perceptions, difficulties and challenges in dealing with distance teaching. Especially at the very beginning of this phase, there were an increasing number of reports about lecturers who were overwhelmed by the technical implementation and did not have the knowledge of how to hold the units online – and this will maybe even more apply to teachers at school level as well.
How students deal with the situation, which measures have worked and which areas need to be improved is being investigated in an ongoing study by the Faculty of Psychology at the University of Vienna on behalf of the Federal Ministry of Education, Science and Research.
An administrative order of the Minister of Science, which is currently under review, provides that if there is an entitlement to study support in the summer term 2020, this will remain in place even if there is a predominant impediment to studying as a result of the COVID19-related restrictions on the operation of the university. The period of sponsorship is automatically extended by one semester.
https://multinclude.eu/wp-content/uploads/sites/23/2019/04/multinclude-za-fb-300x69.png
0
0
Ivana Stanojev
https://multinclude.eu/wp-content/uploads/sites/23/2019/04/multinclude-za-fb-300x69.png
Ivana Stanojev
2020-05-28 11:27:16
2020-05-28 11:40:00
Austria COVID-19 education response